ERA BIOLOGY Great Show at Africa Health 2022
Gallagher Convention Center, Johannesburg, South Africa – 26th-28th October – ERA BIOLOGY participated in Africa Health 2022, which is the most influential healthcare exhibition in Africa.
During the exhibition, Cryptococcal Capsular Polysaccharide Detection K-Set (Lateral Flow Assay), Full-Automatic Chemiluminescence Immunoassay System (FACIS) and Fully Automatic Kinetic Tube Reader (IGL-200) have drawn great attention. For Cryptococcal Capsular Polysaccharide Detection K-Set, it could rapidly diagnose cryptococcal infection, which is one of the major diseases causing death of patients in Africa (The incidence and mortality of cryptococcal meningitis can reach 50-100%). With the Immunochromatography analyzer, not only the qualitative result and semi-quantitative result could be provided, but the quantitative result.  According to the publication from JCM, FungiXpert® can detect all seven pathogenic Cryptococcus species.[1] For doing Fungus (1-3)-β-D-Glucan test, Era Biology could exclusively provide full-automatic solution with different methodologies. It could really liberate the operator's hands. FACIS uses the CLIA method and IGL-200 uses the chromogenic method. Era Biology brings Fungus (1-3)-β-D-Glucan test from the manual era to the full-automatic era.
We were so glad to meet our distributors and potential business partners in person to introduce our comprehensive solution for invasive fungal disease diagnosis.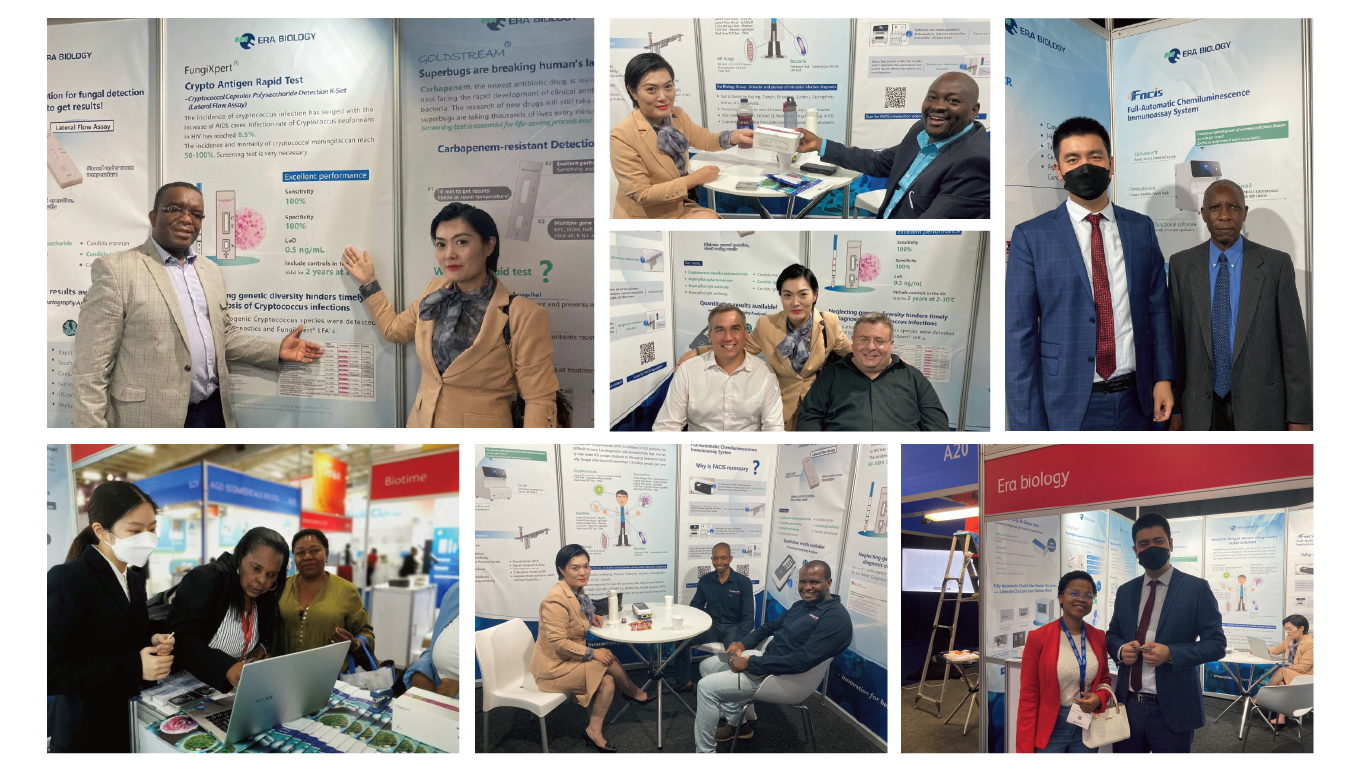 Reference:
1. Neglecting Genetic Diversity Hinders Timely Diagnosis of Cryptococcus Infections. Dongmei Shi, Pieter-Jan Haas, Teun Boekhout. Journal of Clinical Microbiology
---
Post time: Oct-28-2022