Tianjin, China – August 9, 2022 – Tianjin Era Biology Technology Co., Ltd was award as National Professionalization, Refinement, Characteristic and Novelty "Little Giant" by National Ministry of Industry and Information Technology. This award is a full affirmation of our company as a national enterprise to focus on and make a profound study on microbial in vitro diagnosis field. Era Biology will insist to develop professionally, finely, characteristically and novelty.
Era Biology has independently developed the world first Full-automatic Chemiluminescence Immunoassay System (FACIS) for invasive fungal disease diagnosis. Worldwide, Era Biology is the only company provide full-automatic solution for pan fungal detection.
Era Biology will focus on our mission, "Innovation for better health", and continue to improve and expand the core competitiveness and influence in the field of in vitro diagnosis.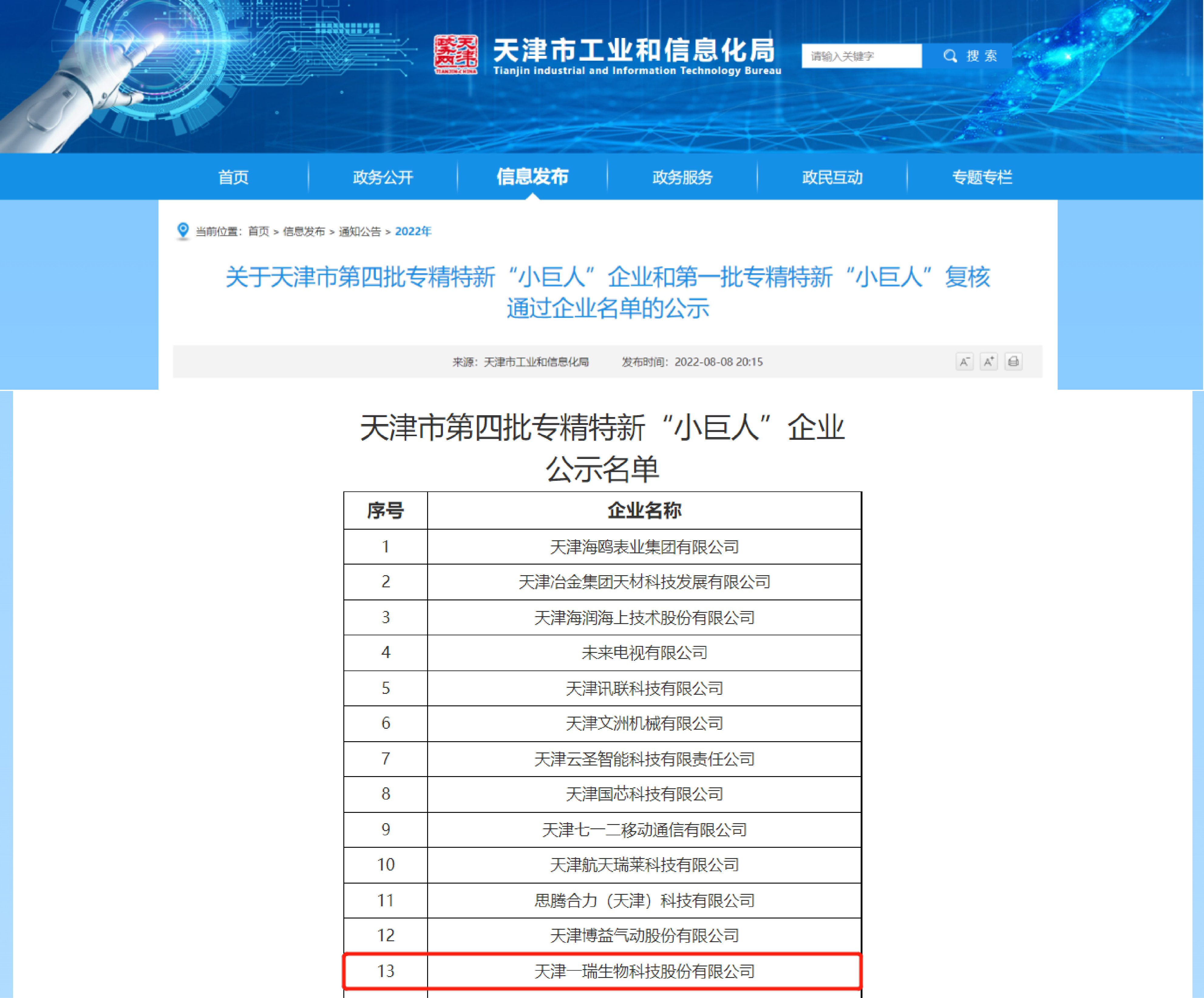 Era Biology was awarded as National PRCN "Little Giant"
---
Post time: Aug-19-2022