FACIS Successfully Approved by Health Canada
We are glad to announce that the Full-Automatic Chemiluminescence Immunoassay System (FACIS), with its adaptable reagents the Aspergillus Galactomannan Detection Kit (CLIA) and the Fungus (1-3)- β-D-Glucan Detection Kit (CLIA) have received registration certificates from Health Canada.
FACIS is an full-automatically instrument for performing chemiluminescence immunoassays, delivering rapid and accurate results in a fully automated system, and can detect multiple items like (1-3)- β-D-Glucan, Bacterial Endotoxin, Aspergillus Galactomannan simultaneously. With this registration, we can now bring these innovative products to Canadian healthcare professionals, researchers, and patients.
Era Biology, a leader and pioneer of the invasive fungal disease diagnostic field. The headquarter is located in Tianjin, China. Until 2023, eight wholly-owned subsidiaries were established in Beijing, Tianjin, Suzhou, Guangzhou, Beihai, Shanghai and Canada. We believe that these newly registered products will further enhance our offerings and help us better serve our customers.
For more information on these products or any of our other offerings, please visit our website or contact us directly.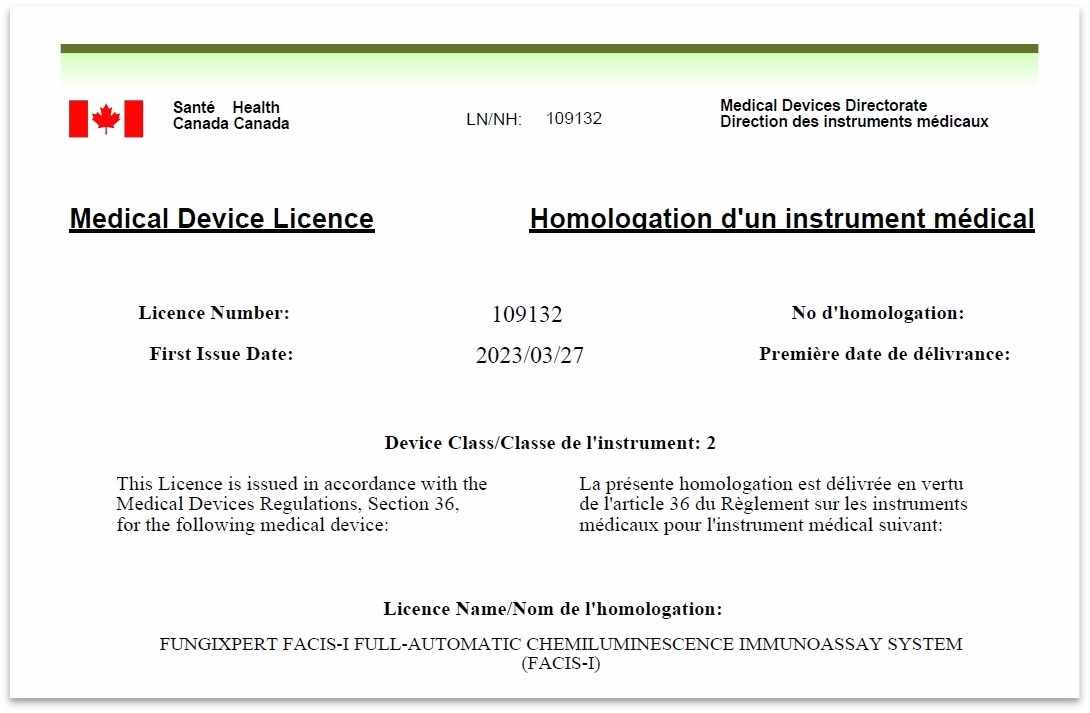 ---
Post time: Apr-14-2023