Tianjin, China – March 18, 2022 – Genobio Pharmaceutical Co., Ltd, a wholly-owned subsidiary of Era Biology Group, which is a lead and pioneer of invasive fungal disease diagnostic field since 1997, is pleased to announce that Genobio have renewed certification for the successful completion of the Quality Management System audit under the Medical Device Single Audit Program (MDSAP).
The MDSAP is a stringent audit process that allows for a recognized auditing organization to conduct a single regulatory audit of a medical device manufacturer that, in addition to ISO13485:2016, satisfies the relevant requirements of the regulatory authorities participating in the program, including those in Canada, the United States and Brazil.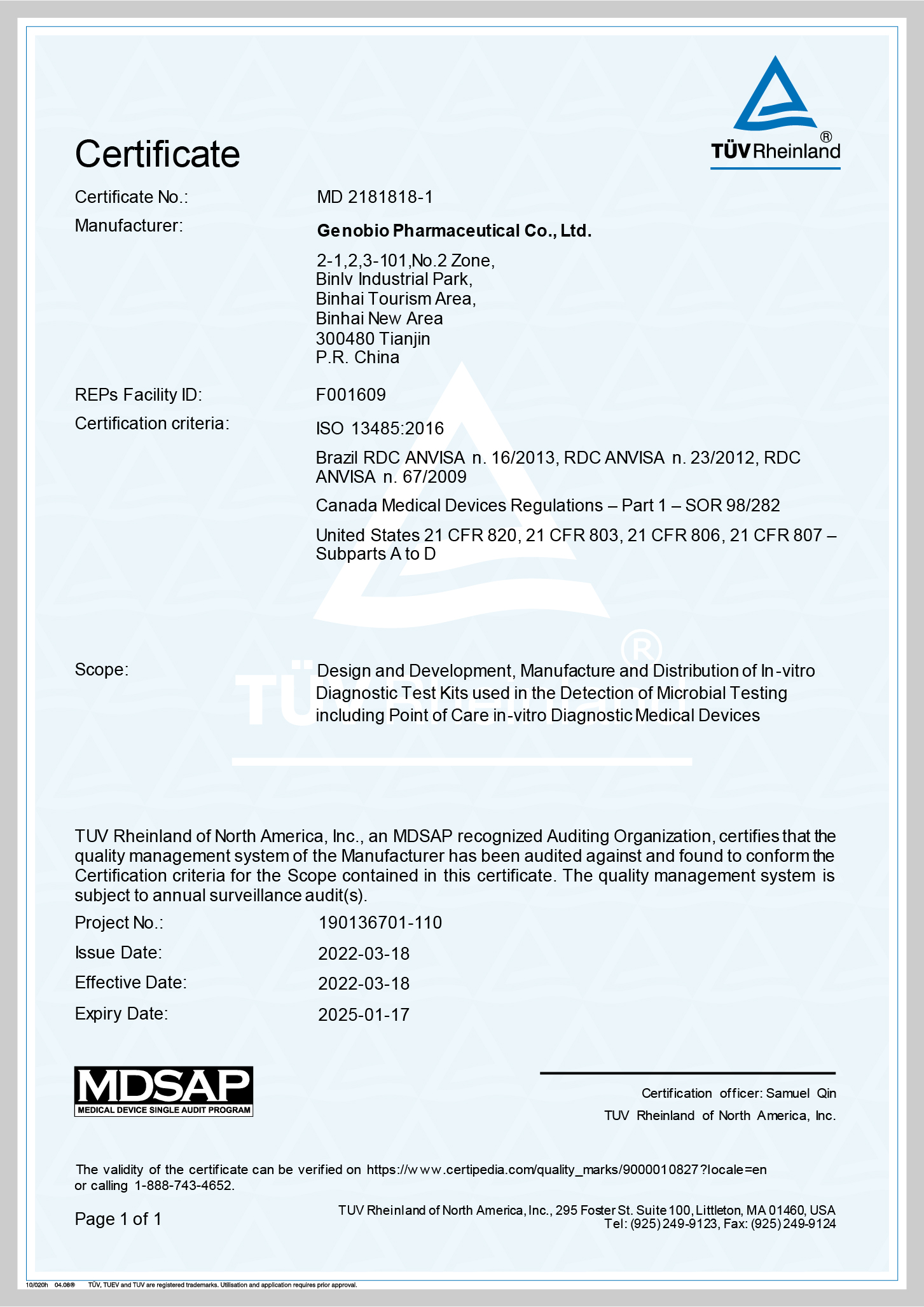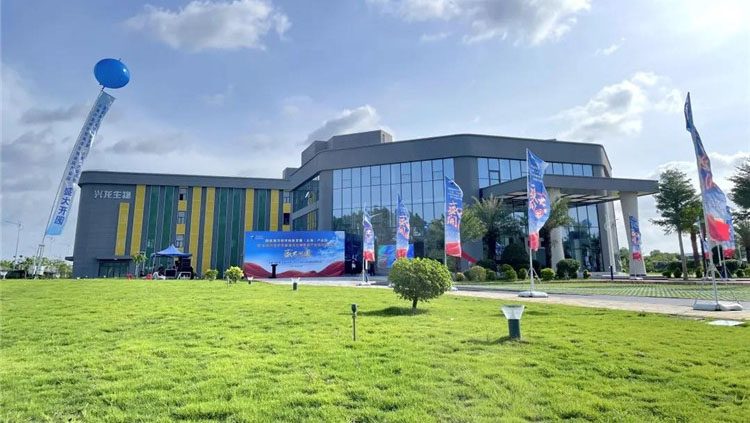 Era Biology Group established in 1997. It is a leader and pioneer of invasive fungal disease diagnostic field. Headquarter is located in Tianjin, China. Until 2022, eight wholly-owned subsidiaries are established in Beijing, Tianjin, Suzhou, Guangzhou, Beihai, Shanghai and Canada. In China, Era Biology is the leading enterprise in the field of in vitro fungus diagnosis. Era Biology have been awarded the Marine Economic Innovation Development Demonstration Project by National Oceanic Administration and Ministry of Finance. In 2017, Era Biology drafted the domestic industrial standard of "Fungus (1-3)-β-D-Glucan Test" together with National Center for Clinical Laboratories. Globally, Era Biology have passed the authentication of CMD ISO 9001, ISO 13485, Korea GMP and MDSAP, and the products have certificates of CE, NMPA and FSC. Sticking to the slogan "Innovation for better health", Era Biology insists on high quality and strict control while continuously conducting further research and development.
---
Post time: Mar-29-2022