Era Biology will host global live webinar at 19th July. Webinar will talk about the early, rapid and affordable diagnosis solution for cryptococcosis.
Cryptococcosis is an invasive fungal infection caused by the Cryptococcus species complex (Cryptococcus neoformans and Cryptococcus gattii). Individuals with impaired cell-mediated immunity are at greatest risk of infection. Cryptococcosis is one of the most common opportunistic infections in AIDS patients. Detection of cryptococcal antigen (CrAg) in human serum and CSF has been extensively utilized with very high sensitivity and specificity.
FungiXpert® Cryptococcal Capsular Polysaccharide Detection K-set (Lateral Flow Assay) is used for qualitative or semi quantitative detection of cryptococcal capsular polysaccharide antigen in serum or CSF. With immunochromatography analyzer the quantitative result could be provided. For more information, please join the webinar.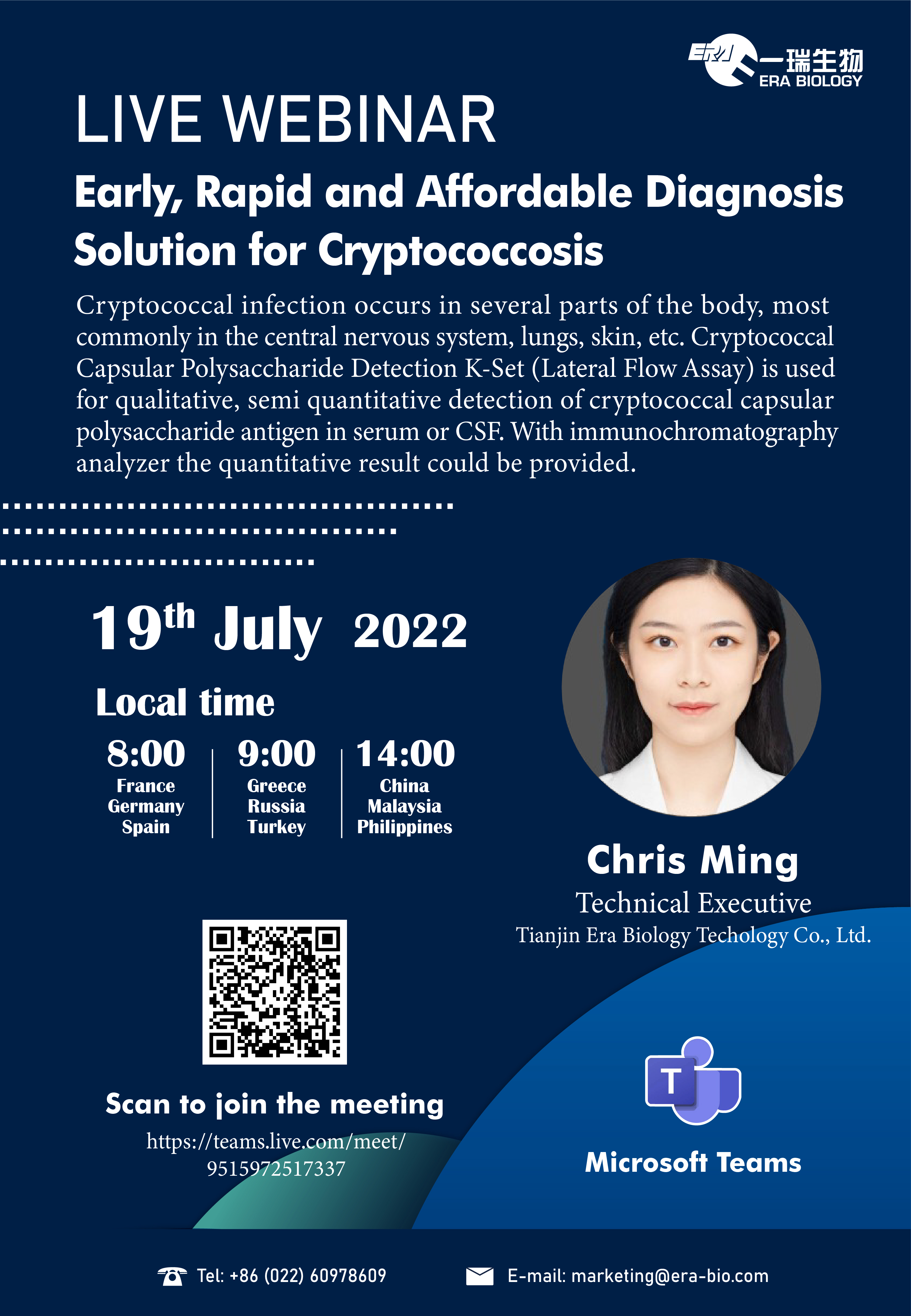 ---
Post time: Jul-15-2022