IGL-200 Successfully Approved by Health Canada
May 15th, 2023 – Era Biology's Fully Automatic Kinetic Tube Reader (IGL-200), along with its adaptation reagents Fungus (1-3)-β-D-Glucan Detection Kit (Chromogenic Method) and Bacterial Endotoxin Detection Kit (Chromogenic Method) have successfully approved by Health Canada.
IGL-200 is the auxiliary equipment for Fungus (1-3)-β-D-Glucan Test and Bacterial Endotoxin Test, which can fully automatically operate the whole experiment following the standardized workflow, the detection time of it is only 1 hour, with built-in screen-touch computer and support random access.
Health Canada's approval of the IGL-200 and its adaptation reagents validates the device's quality, reliability, and compliance with regulatory standards, instilling trust in potential customers.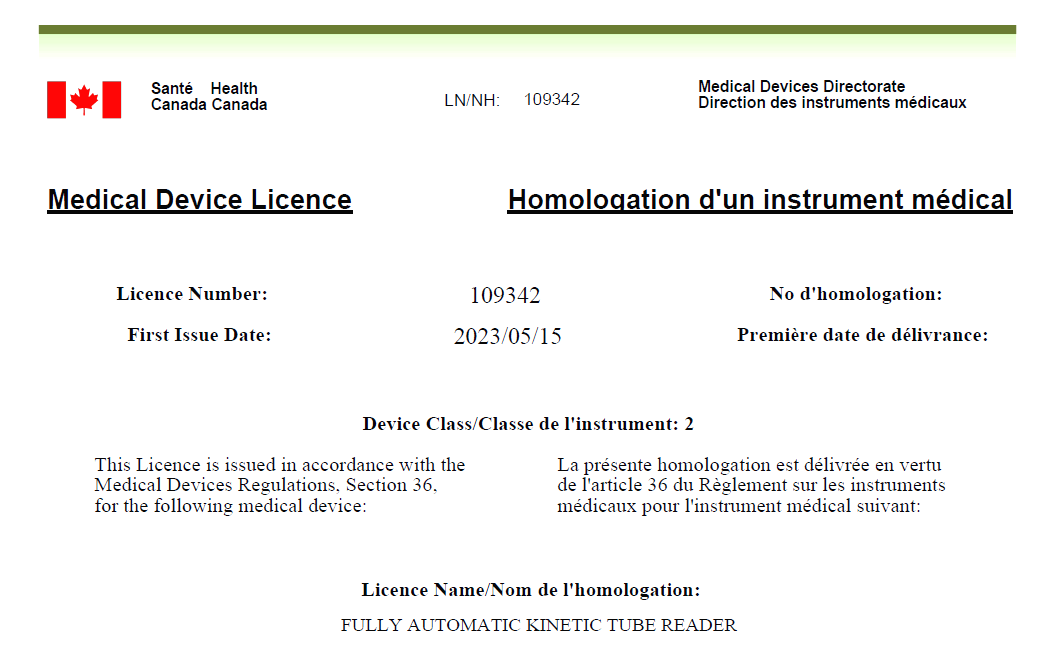 ---
Post time: May-22-2023